Graffiti of a Woman's Eyes Near Upper Lascar Road, Hong Kong - stock photo
Yellow painted wall showing graffiti of a woman's face found near Upper Lascar Road in Hong Kong. Also known as "Cat Street," this area is a popular destination for tourists seeking souvenirs and antiques.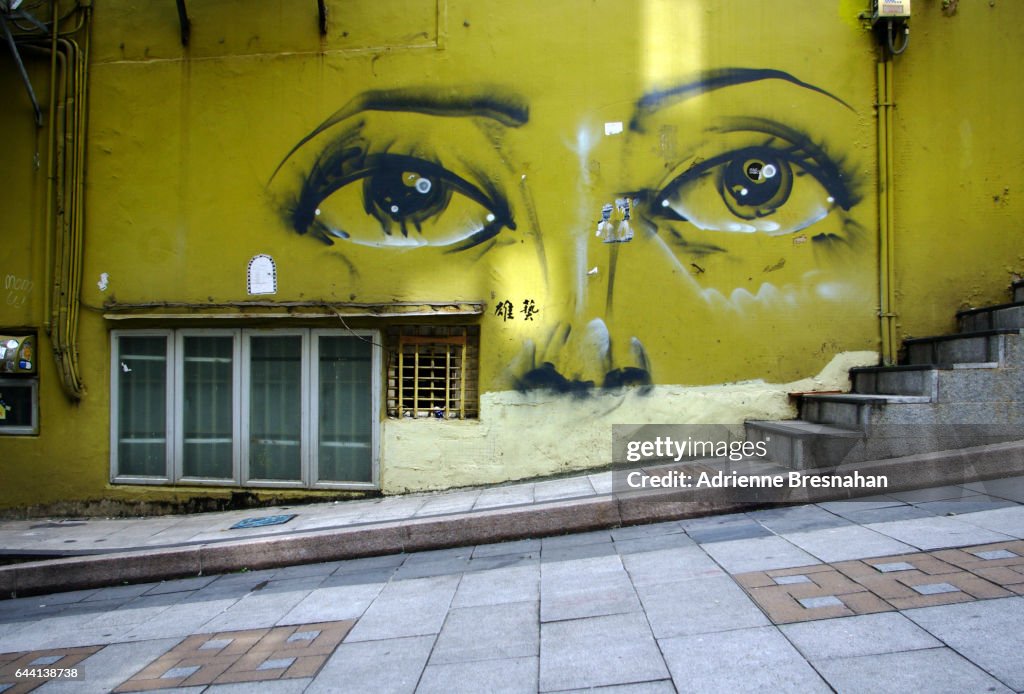 Get this image in a variety of framing options at Photos.com.
Not sure if you can use this image for commercial purposes? Find out
DETAILS
Collection:
Moment Unreleased
Location:
Hong Kong, Hong Kong, China
Release info:
Releases not available for featured content. To use for commercial purposes, contact us.