Futuristic machinery in production line - stock photo
Horizontal image of huge new modern factory with robots and machines producing industrial plastic pieces and equipment. Wide angle view of futuristic machines standing on flooring and having the monopole of all work, taking the place of human work. There is not necessary use human hand. Wide angle, view, no people, space for copy.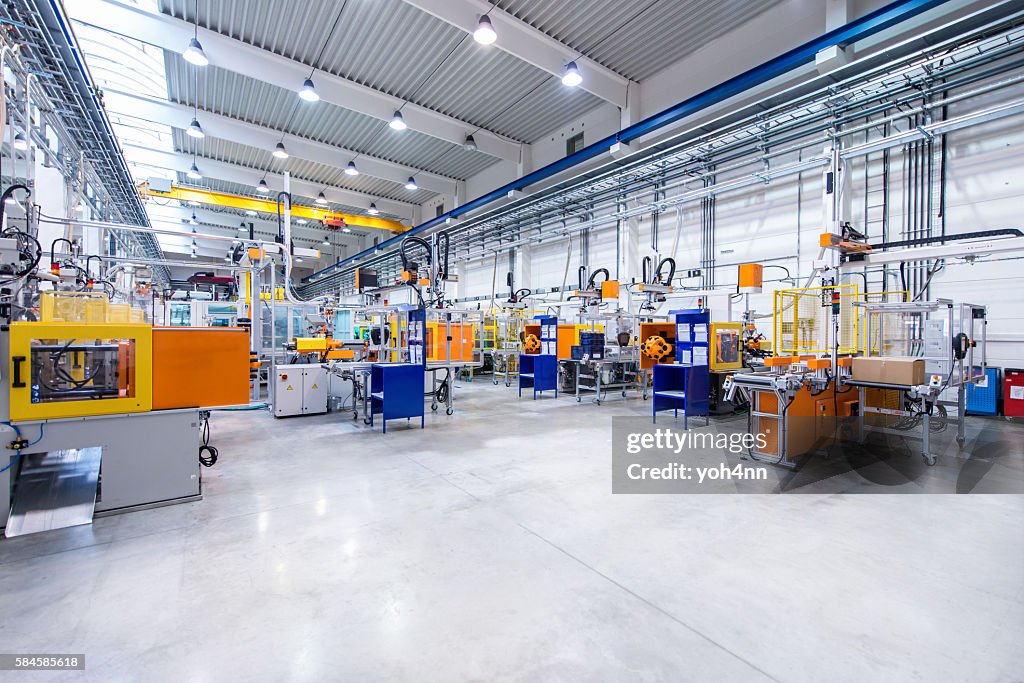 Get this image in a variety of framing options at Photos.com.
All Royalty-Free licenses include global use rights, comprehensive protection, simple pricing with volume discounts available
DETAILS
Release info:
Model and property released