Lymphocytes, illustration - stock illustration
Lymphocytes, computer artwork. T- and B-lymphocytes are part of the immune system. B cells mature in bone marrow and are responsible for humoral immunity; they operate by recognising a specific site (antigen) on the surface of a pathogen or foreign object, which they bind to before producing antibodies to destroy that antigen. T cells mature in the thymus and are involved in cell-mediated immunity, which does not rely on antibodies to fight antigens, but rather the activation of other immune cells. Interaction between B and T cells can increase B cell antibody production.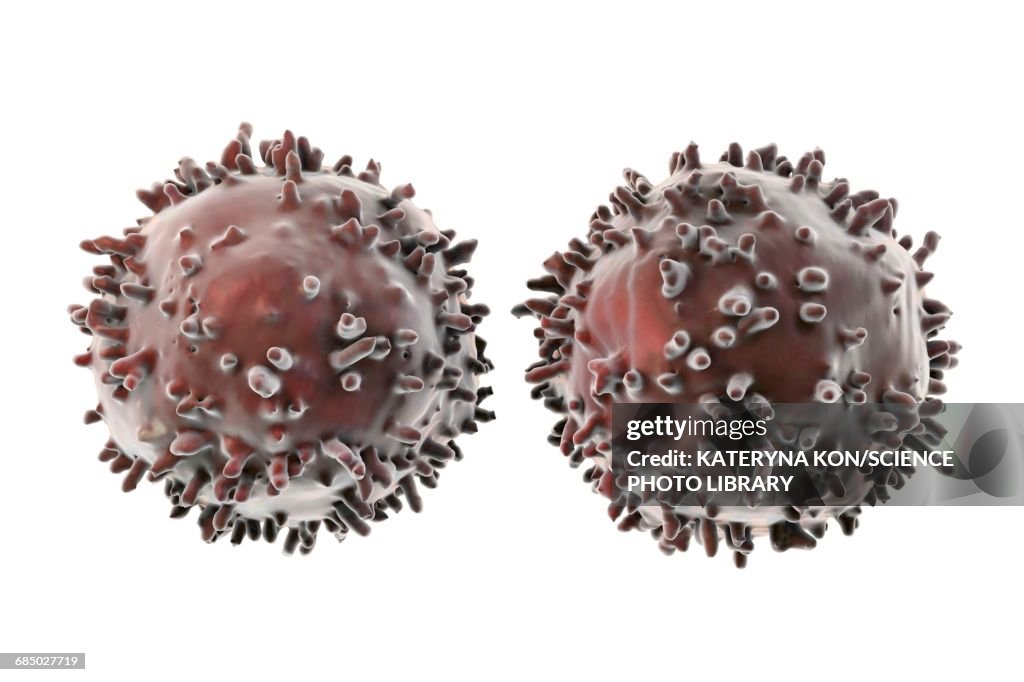 Get this image in a variety of framing options at Photos.com.
All Royalty-Free licenses include global use rights, comprehensive protection, simple pricing with volume discounts available
DETAILS
Collection:
Science Photo Library
Release info:
No release required