Jesus Christ Feeding the multitude - stock illustration
Vintage colour lithograph from 1880 showing a biblical scene from the New Testament, Jesus Christ feeding the multitude. The First Miracle, "The Feeding of the 5,000" is the only miracle (apart from the resurrection) which is present in all four canonical Gospels. It is also known as the miracle of the five loaves and two fish.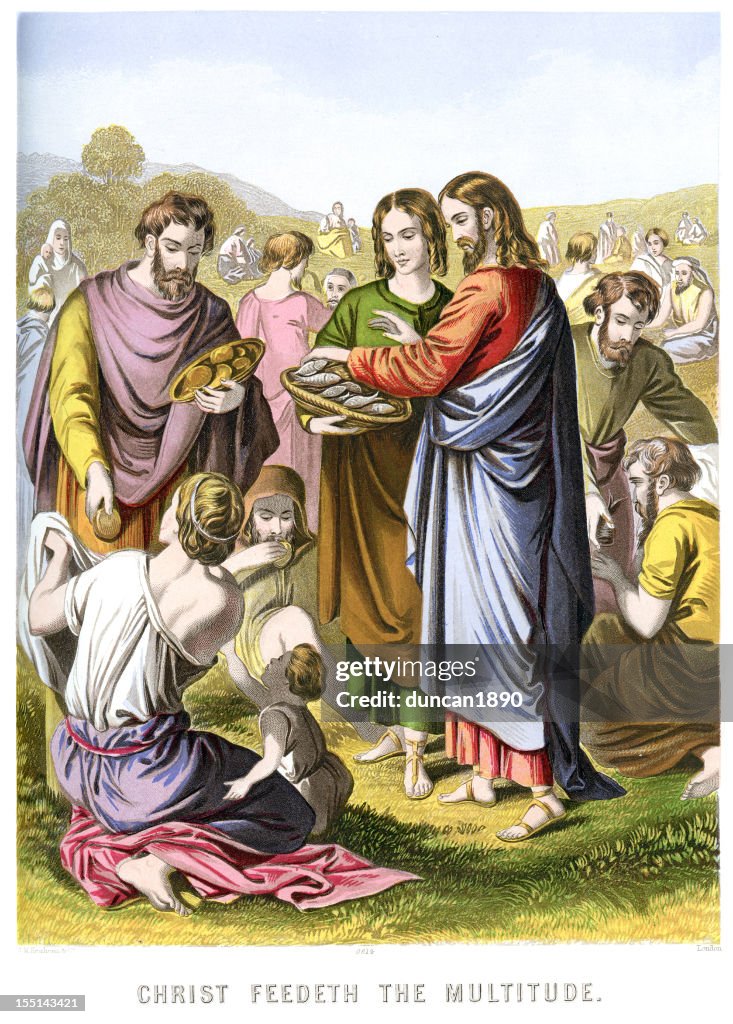 Get this image in a variety of framing options at Photos.com.
All Royalty-Free licenses include global use rights, comprehensive protection, simple pricing with volume discounts available
DETAILS
Collection:
DigitalVision Vectors
Release info:
Model and property released